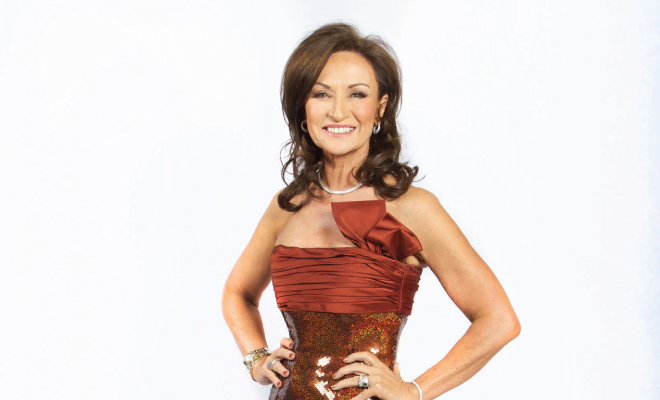 Beauty
Celia Holman Lee joins Lisa Fitzpatrick for her Fashion Fix Workshop in Limerick
The countdown is on for Lisa Fitzpatrick's Fashion Fix in the Five Star luxury Savoy Hotel on Saturday May 16th. Limerick Fashion Icon Celia Holman Lee will be joining Lisa on the day to give the guests a taste of the fashion from the local shops and boutiques in Limerick.
The fun filled day in the Savoy Hotel will also include style workshops with Lisa herself, hair and make-up masterclasses by Brown Sugar, tanning tips from Cocoa Brown Tan, nutrition tips from Rosanna Davison from Healthie and also a surprise celebrity guest who identity is being kept top secret and much much more.
Guests will be treated to lunch and a bellini in the stylish and sophisticated surroundings of the Savoy Hotel. There will be lots of spot prizes on the day but Lisa will make sure no one goes home empty handed as each guest will also take home a goodybag of treats worth €50.
Commenting on her upcoming trip to the Savoy Hotel, Lisa said "I'm counting down the days until my Fashion Fix comes to Limerick! I'm really excited to team up with Celia, she is a terrific ambassador for style in the county so I'm sure the guests will really enjoy the show. So get the girls together, bring your mum and sister or treat your team in work to a fun day out!"
Earlier this month, Lisa kicked off her Fashion Fix Roadshow in the Spencer Hotel in Dublin and joining her was Louis Walsh, Rosanna Davison, Marissa Carter, Andrea Roche, Roz Purcell, Vivienne Connolly amongst others.
Tickets are selling fast and can be purchased for €99 here or by calling Tara on 01 4607575. Discounts are available for group bookings.
For more information, Check out Lisa Fitzpatrick's website here
Check out Lisa's Facebook here
Check out Lisa's Twitter here.
Check out Celia's Facebook here
Check out Celia's Twitter here.
Related