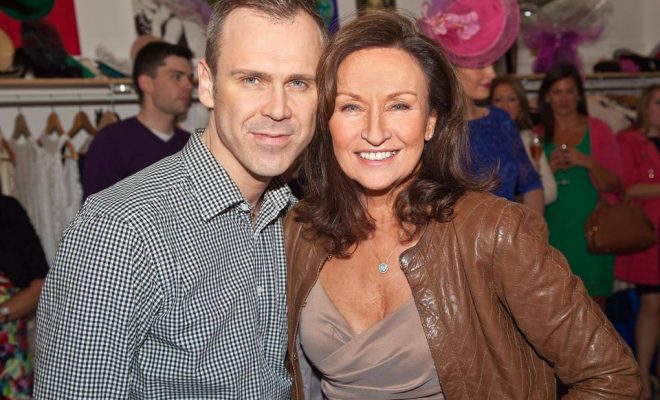 Uncategorized
Birthday girl Celia Holman Lee celebrates 66
By
|
Limerick's own fashion paradigm and birthday girl Celia Holman Lee turns 66 years of age, today, December 2nd and will celebrate with an intimate affair, surrounding herself with loved ones at her home in Ballysheedy. Being a fashion queen who never forgets where she hails from it is no surprise that Celia chose to spend her birthday in her beloved home county.
It cannot be denied that throughout her fashion fueled years that Celia has accomplished things she could have only dreamed of while working as a shop assistant at the curious age of 15. She has been described by the Daily Mirror as having been "Ireland's most successful model" and by the Daily Mail as having been Ireland's "most sought after face in the seventies and eighties". She founded her own modelling agency, Celia Holman-Lee Model Agency, at the age of 22 and has run it for over 30 years, making it the longest running modelling agency in Ireland.
Celia's pride in her city and determination to fly the flag for Limerick at every opportunity is always evident and Celia is rightly regarded as one of the country's leading lights in the fashion world. But there are no airs and graces, she's a true Limerick lady, a wonderful ambassador for the city and she never forgot where she came from. Celia who is a proud mother and grandmother and started out as a model over 45 years ago, tells me, "I think JFK got it right on his visit here in 1963, when he referred to the beauty of Limerick women. I have one of the most successful modelling agencies in the country. The secret of that is down to the talent of the Limerick models who come on board. Limerick women have the best style in the country. I am honoured to be a Limerick lady."
Celia Holman Lee made her first television appearance on The Late Late Show. She makes regular appearances on TV3, as well as regularly doing the fashion slot on Ireland AM. In 2010 she won the Celebrity Salon reality programme on TV3 at the age of 59 to be described as "Best in Beauty". In April of 2014 Celia was awarded the much deserved lifetime achievement award and you can read more about that here
In 2007 she topped a list for Social and Personal as the most invited person to parties, taking over from the then Taoiseach, Bertie Ahern. In 2002 she won a VIP Most Stylish Woman Award and was nominated for the award again in 2010, while in 2008 she was made RSVP Magazine's Business Woman of the Year.
We have many memories here at iLoveLimerick with Celia and here's one look back at her 60th birthday bash which she glamorously celebrated in style. To get an insight into this chic soirée check out the video below.
From myself and all the team here at iLoveLimerick, we would like to wish Celia Holman Lee the happiest of birthdays and we look forward to another year of this style monarchs reign.
To read more stories on Celia click HERE
Check out Celia's personal Facebook and Twitter.